About us
Greetings
We have been providing quality inspection equipment and services, centering on eddy current testing technology, a nondestructive inspection technology, for 50 years.
We simply and honestly make efforts to help customers improve both the quality of their products and their yields, and as a result our products have so far been delivered to more than 250 satisfied customers.
By combining the expertise in electromagnetic induction technologies that we have accumulated over the years with state-of-the-art digital signal processing technology, we propose solutions perfect for our customers' various production environments and quality standards.
We will continue our efforts to contribute to realizing a secure and safe society through provision of nondestructive inspection systems and services.
Representative Director Yuji Kumakura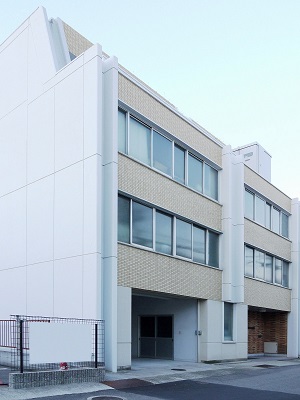 Management principles
Tex Riken makes its fundamental mission to contribute to realizing a prosperous, secure and safe society by always striving to help our customers improve the quality of their products and yields and providing the best products and services with the latest technologies and maximum effort.
History
Tex Riken Co., Ltd. was established in June 1970, with the aim of developing equipment to which electromagnetic induction phenomena can be applied, by experts in electronic and metallic engineering gathered around the founder, Tadamasa Kumakura.
In the early years, staff members were fascinated by eddy current testing technologies, which have unlimited potential, and devoted time to development of equipment to which such technologies can be applied while mainly conducting research commissioned by the laboratories of electric power companies.
After that, when vacuum-tube eddy current testers were predominant, the company worked on development of a fully solid-state eddy current tester in accordance with a strong request by a metal material manufacturer, and successfully commercialized such a tester for the first time in Japan.
Tex Riken has been highly evaluated thereafter by successfully developing digital eddy current testers with improved accuracy and significantly enhanced operability.
In recent years, the company has developed imaging inspection, recording and automatic measurement systems, leading to high evaluations and trust from our customers.